Simple Urban Gardening—patio plants, fully grown, easy to maintain, delivered to your door.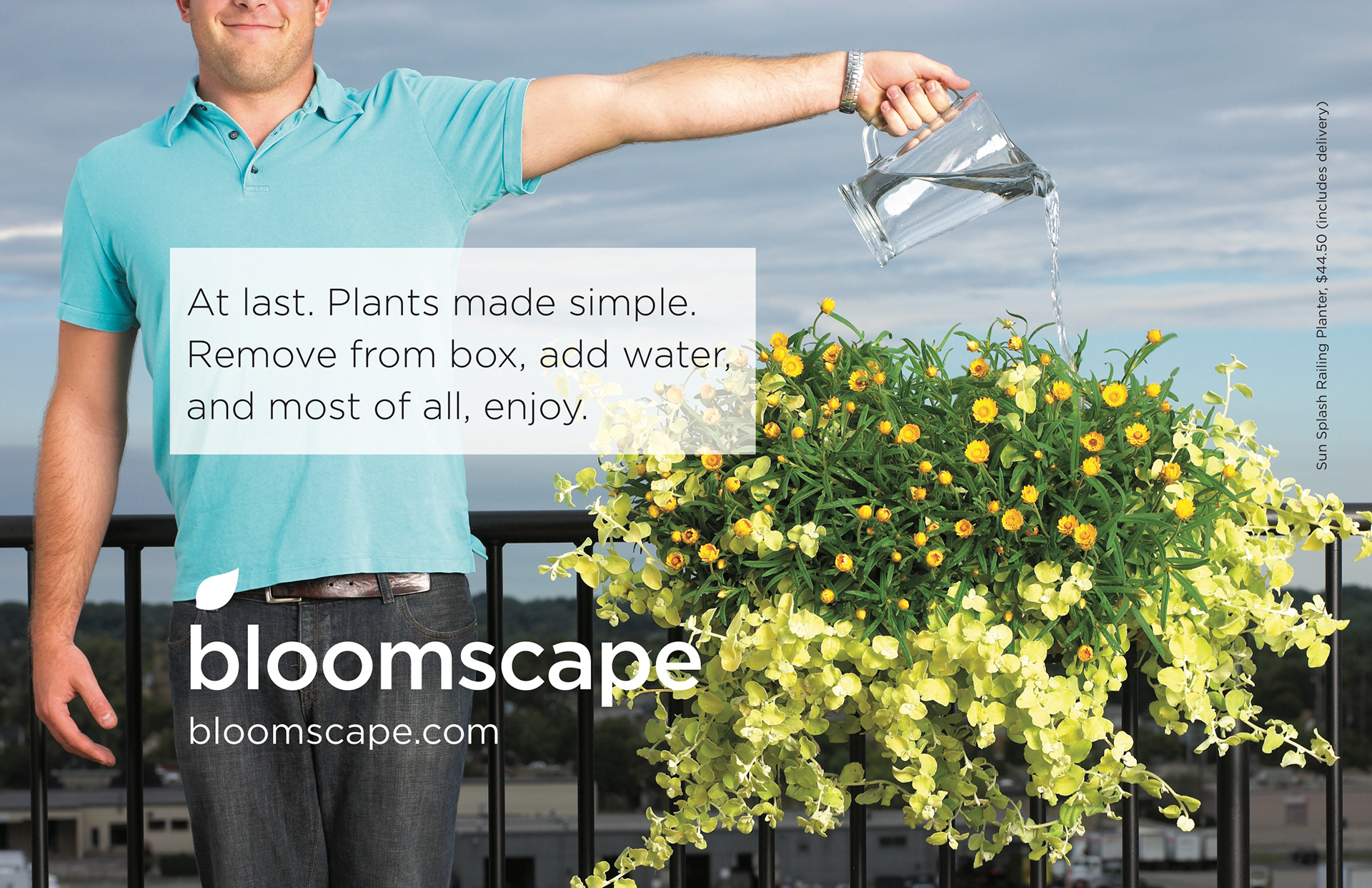 Bloomscape was founded in 2006 as a way making it easier to buy plants. Over the course of decades, the horticulture industry had become so focused on suburban gardeners, that it had failed to bridge the gap and provide an easy entry point for a younger, more city-dwelling group. The goal of Bloomscape was to get plants into the urban setting by selling a line of fully grown, low maintenance container gardens through bloomscape.com.  The website functioned as a resource for plant maintenance tips and live support.  Plants would be sold and delivered to anyone in the U.S. using the FedEx delivery system.

Creating Bloomscape Inc meant building a company, securing key partnerships, learning online marketing, and leading a small group of employees. Perhaps the greatest challenge was developing a method for safely shipping large plants in a very hazardous environment. We also create a product line that would thrive in the city and built a website/order-fulfillment system that would keep the Bloomscape experience simple.
Shipping Method Development
To survive 4-5 days in the FedEx system, plants had to be able to withstand extreme turbulence and lack of water.  A two faceted shipping design was developed to keep plants safe see the development of the shipping project.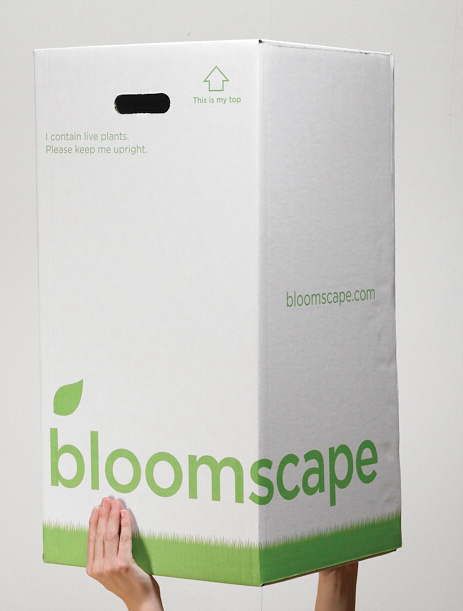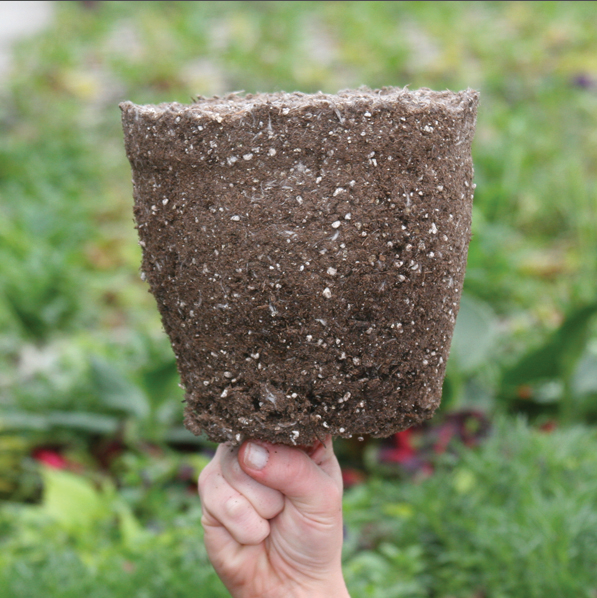 Product Design
Through extensive research and field testing, a product line was crafted for the urban gardener. Plants were chosen for their low maintenance and ability to thrive under extreme city elements like poor air quality, prolonged heat, and winds. Containers were selected for urban patios and porches. Vegetables and herbs were also added to the line to meet a rising demand for urban farming products.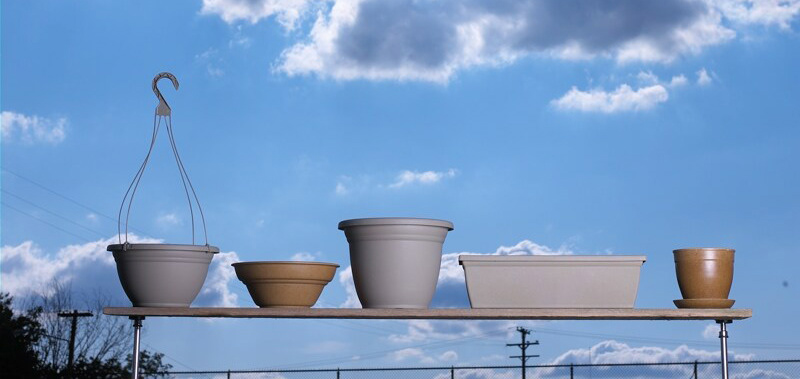 Web Experience
Bloomscape.com was created to be simple.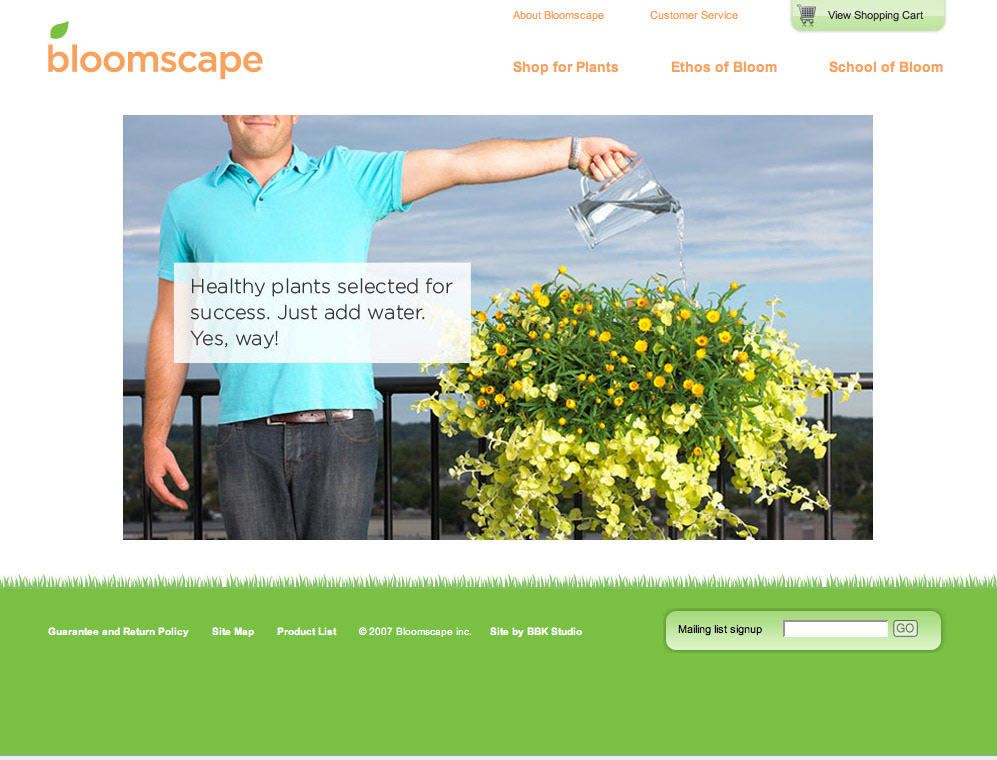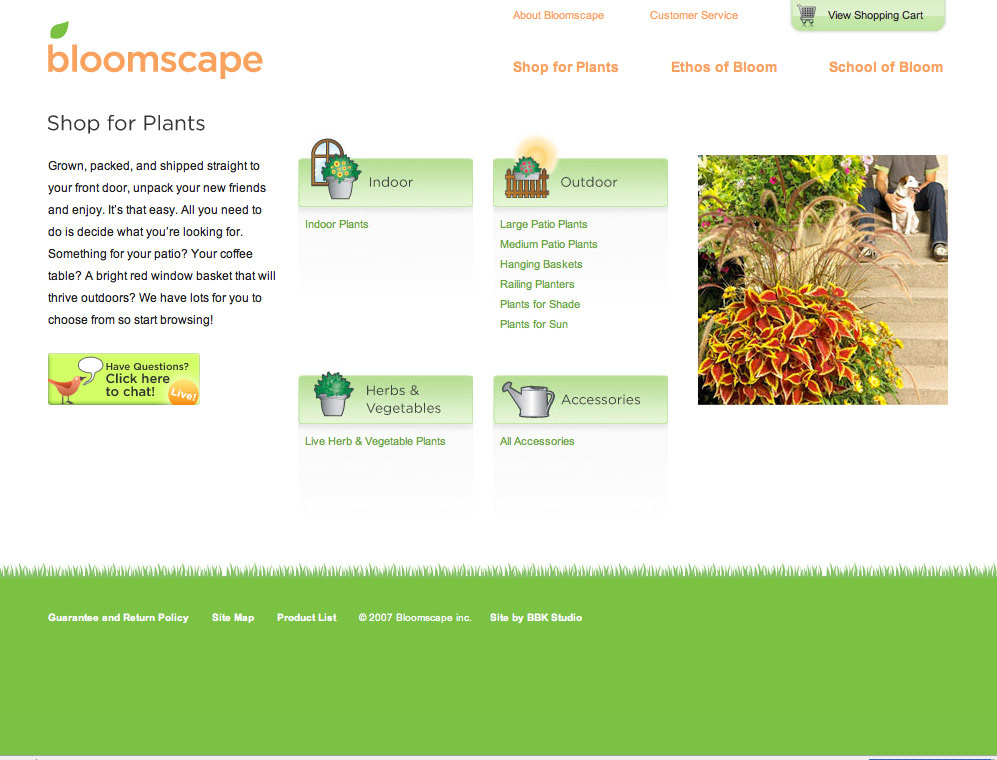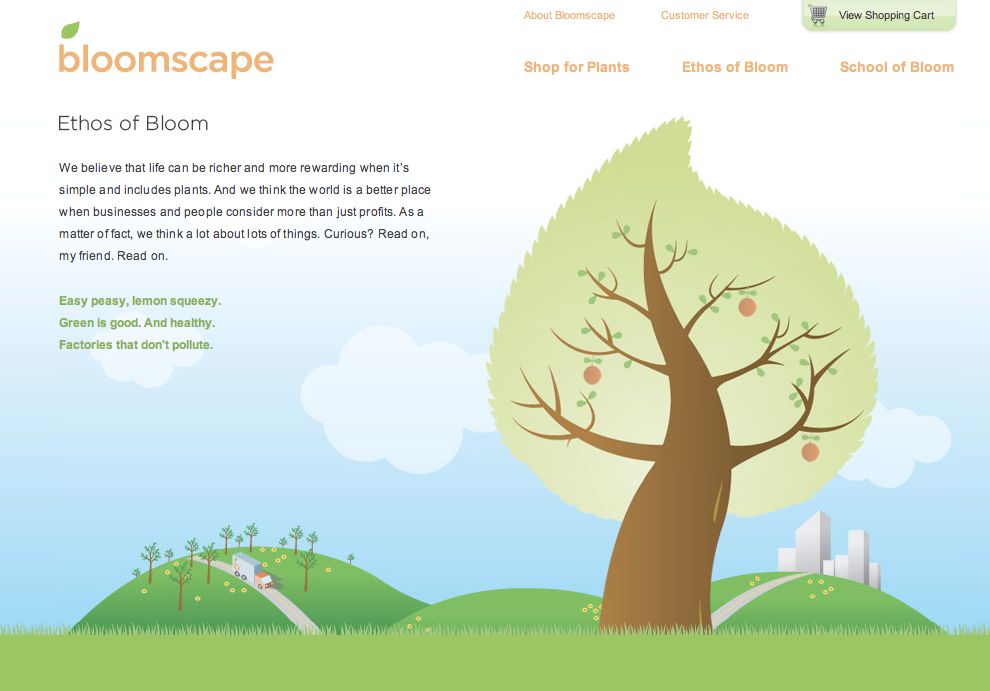 The Bloomscape launch was a success.  In two months, over 300 plants were sold, all were shipped safely.  Customers loved the plants and the service, especially urban customers. Bloomscape was featured in the Daily Candy blog and Justin was invited to present Bloomscape on Fox News Chicago and Take5 Grand Rapids.  Web traffic was steadily growing and word spread.
A few months after the Bloomscape launch, a key business partner went bankrupt.  Long story short, Bloomscape had to close its doors as a result (at least temporarily)...
Role

 Founder and President
Scope of Work

Business Startup, Product and Web Design
Collaborators 

Glass Corner Greenhouses—Production Partner, People Design—Brand Design, Mitch Ranger—Photography